Fresh water supplies are severely stressed and access to safe drinking water becomes a greater challenge each and every day. It is imperative we protect what fresh water we have access to and ensure health and safety is never compromised. As more and more toxic chemicals contaminant our water, the need for new approaches to ensure safe and clean water has never been more critical. Let's block these harmful chemicals from entering our drinking water with SiC!
With rapidly ageing infrastructure, clearBLOX systems are perfectly suited for upgrading/retrofitting conventional gravity filter plants to meet current drinking water demands. clearBLOX ensures our water is safe and that we never have to compromise our health. clearBLOX protects us from today's most toxic pollutants by creating new treatment approaches and solutions for water.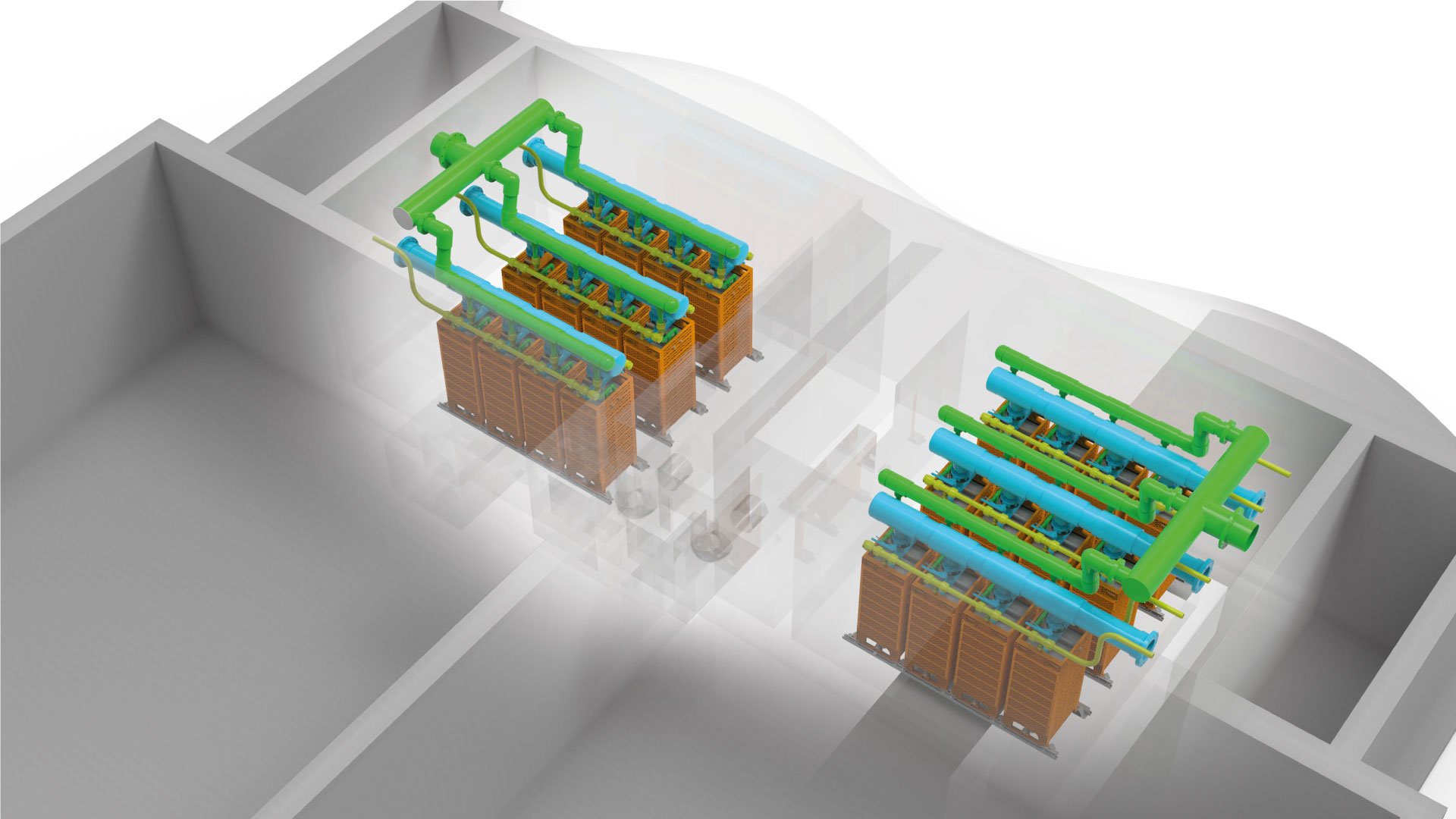 clearBLOX is used in the following applications/markets:
Conventional gravity filter retrofit
Filter backwash recovery
Metal, including radium, removal from groundwater
BWRO pre-treatment and SWRO pre-treatment
Surface water filtration for potable water.
Submerged hollow fiber plant retrofit
Benefits of clearBLOX include:
Performance and effluent quality independent of incoming feed
Eliminate polymers
Maximize water recovery
Increase capacity of existing hollow fiber plants
Lowest SDI (RO pre-treatment)
DOC/THM pre-cursor removal
Remove complex organic compounds such as pharmaceuticals or PFAS
Minimize or reduce post disinfection requirements
Lower downstream treatment (RO, UV, etc.) costs
clearBLOX is a submerged ultrafiltration membrane processes used to treat ground water, surface water, as well as sea water for drinking water applications. Depending on the source water and treatment objectives, various chemicals, such as coagulants or oxidants, are added to the influent prior to the membrane basin. In some cases SiC can be combined with powdered activated carbon to effectively remove organic compounds, such as DOC and PFAS, by creating a targeted cake layer on the membrane surface.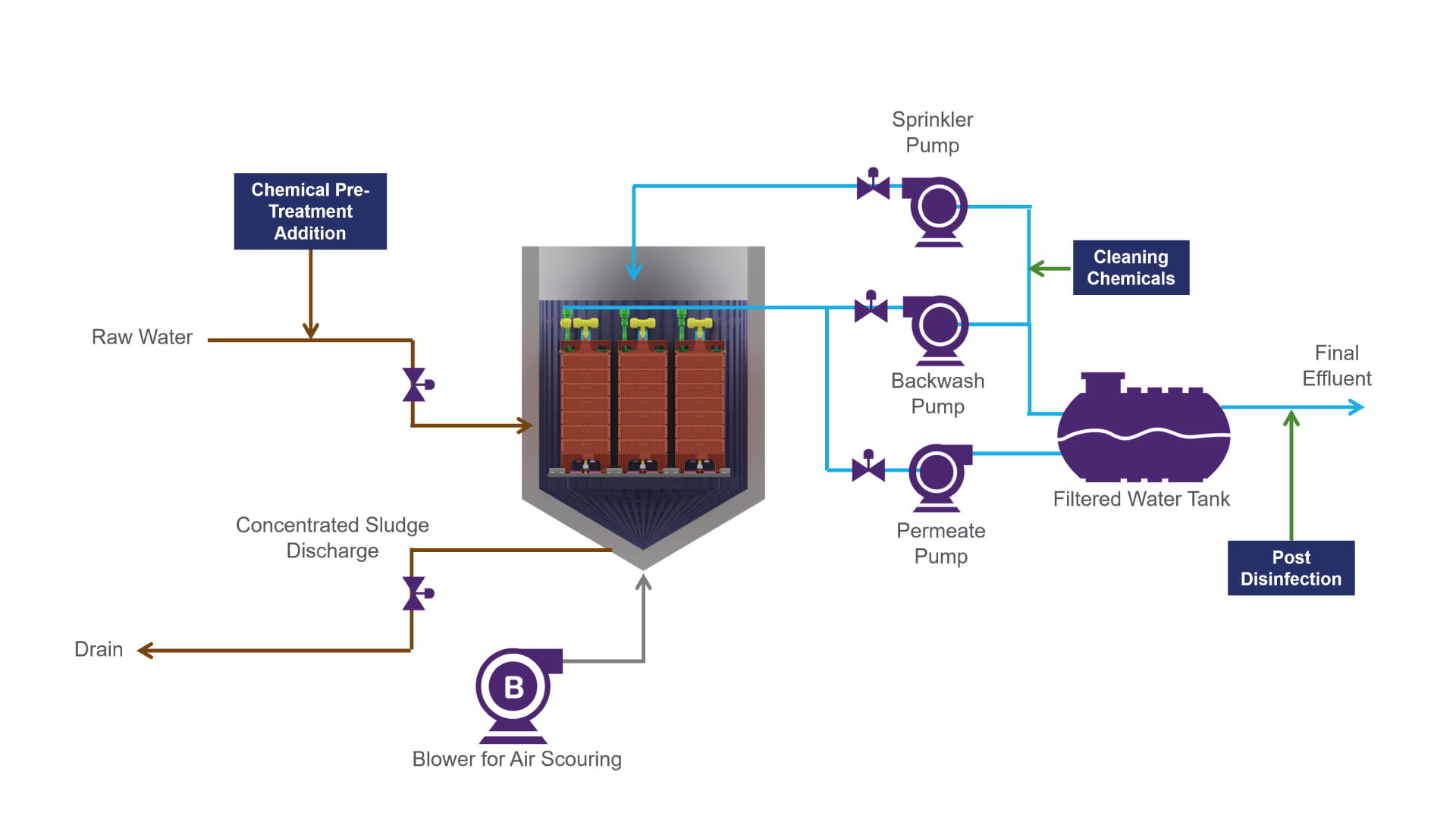 Drinking water sources contain numerous compounds that can impact long term, sustainable membrane permeability. Whether it is organic material, TSS spikes, or heavy metals, drinking water membrane systems encounter numerous fouling mechanisms that require different cleaning approaches. clearBLOX has the most effective set of fouling mitigation methods to ensure membrane performance is stable over its entire life regardless of feed quality, which is only made possible with SiC membranes.
| | | | | | |
| --- | --- | --- | --- | --- | --- |
| Method | Backwash | Air Scour | Sprinkler Wash | Pressure Wash | Chemical Cleaning |
| Purpose | Solids removal | Solids removal | Solids removal | Dewatering removal | Organic, scale, metals removal |
| Frequency | 30 min to 24 hrs | Continuous or during backwash | Daily to weekly | As needed | Monthly to yearly |
Retrofit
of Gravity
Filtration
Plants
Conventional drinking water plants struggle when influent conditions have changed from the original basis of design. Increases in both TOC and TSS require more and more chemical addition, in the form of coagulant and polymer flocculant, with no guarantee of achieving required treatment goals. clearBLOX system are able to achieve not only a much higher quality effluent than conventional systems, but do so even when influent conditions change. clearBLOX is also able to improve water quality without needing polymers. Regardless of what comes into the plant, clearBLOX will always meet effluent requirements. The small footprint and ability to retrofit sand filter basins also allows clearBLOX to increase plant capacity by >2X.
Remove the media and support gravel

Remove the underdrain system and associated piping

Remove or demolish the wash water troughs

Remove the surface wash system (not shown)

Remove the internal air scour piping

Repair and restore the concrete walls and surfaces
Due to the hydrophilic and porous nature of SiC, clearBLOX system have the highest sustainable flux rates in drinking water applications. This ensures an extremely small footprint at a low total cost of ownership.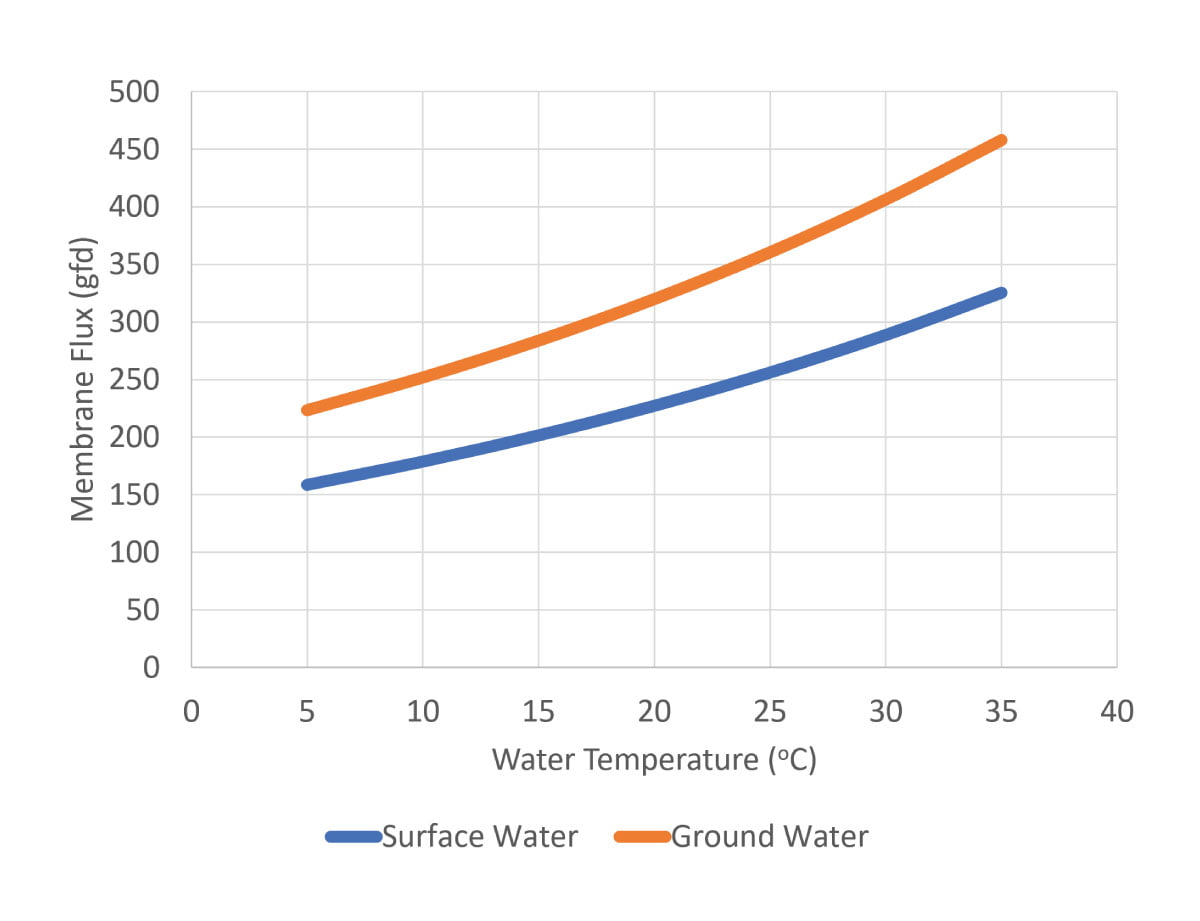 Safe
Drinking
Water No
Matter
What
The SiC membranes in a clearBLOX system create a physical barrier barrier, effectively removing solids, bacteria, pathogens, and other contaminants. The result is a potable water quality that exceeds all regulatory requirements.
| | |
| --- | --- |
| PARAMETER | Effluent Quality / Removal Rate |
| Turbidity | <0.1 NTU |
| Total Suspended Solids | <1.0 mg/l |
| SDI | <2.0 |
| Iron | <0.02 mg/l |
| Manganese | <0.02 mg/l |
| Bacteria | <2.2 MPN/100 ml |
| Color | <15 Pt-Co. |
| Radioactive isotopes | >99% removal |
| Transparent Exopolymers | >99% removal |
| PFAS, DOC, VOC | >99% removal |
When combined with powdered activated carbon (PAC) to form a cake layer on the SiC membrane surface, dissolved organic compounds, PFAS, and other contaminants of concerned can be removed.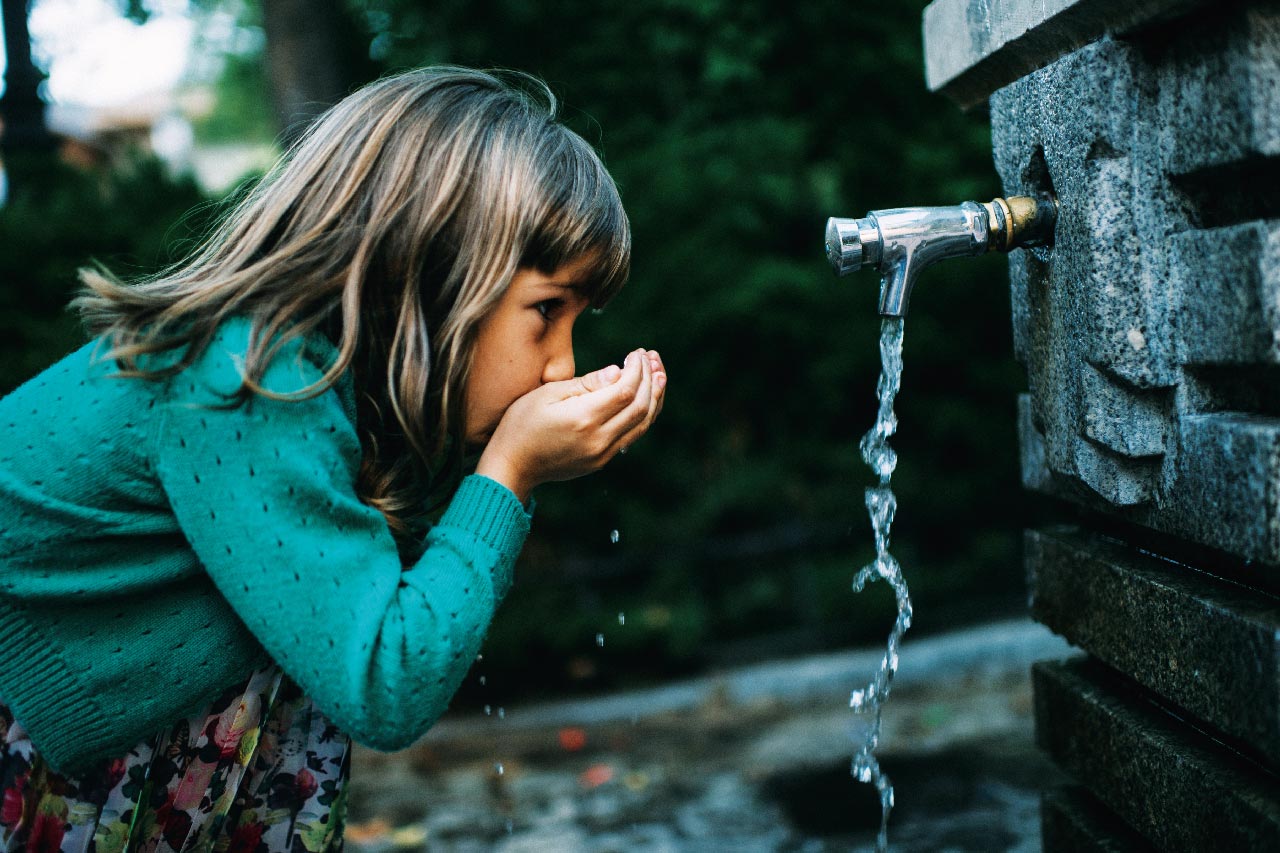 SiC has operated as high as 600 gfd in some drinking water applications!